Artistic Deck uses three common choices when it comes to wood decks are redwood, cedar and pressure-treated wood that can be made of various types of wood species.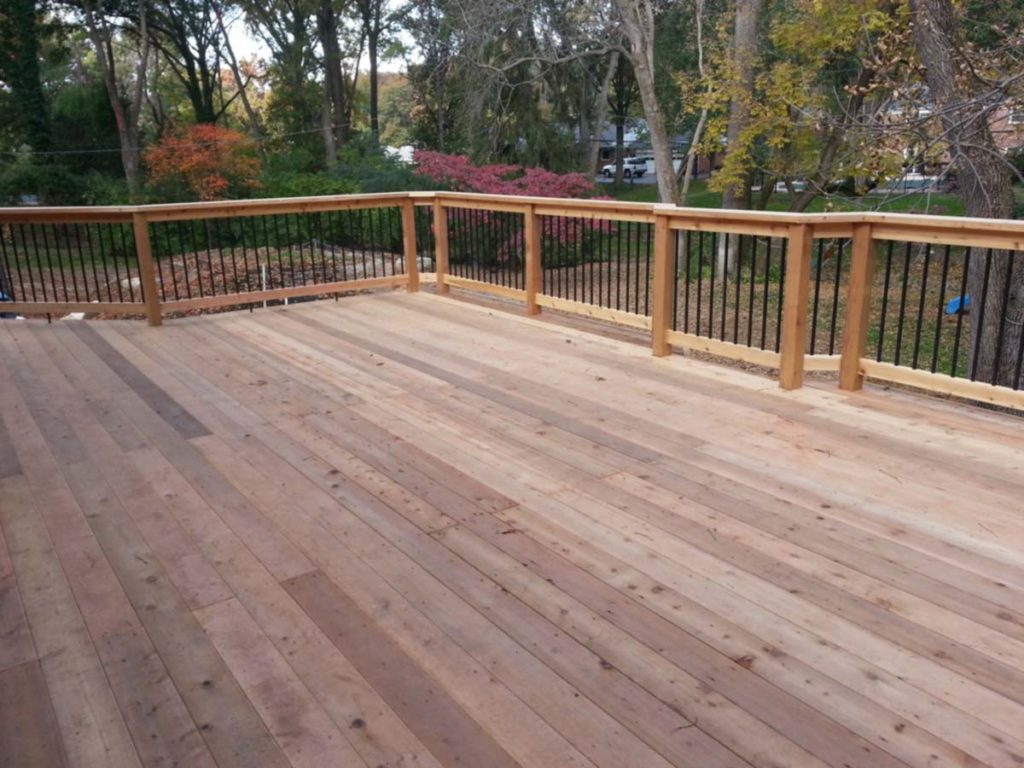 When you choose Artistic Decks to create your new outdoor space you are getting the best service in the industry.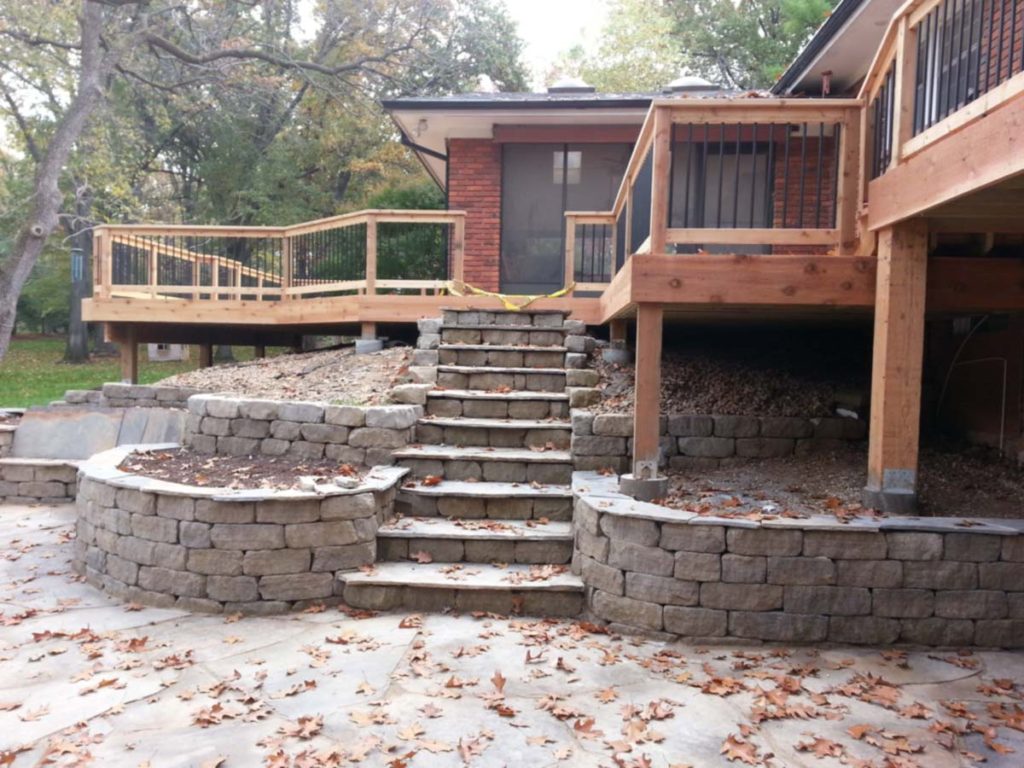 From the design of your deck to the craftsmanship and materials we use, everything is the absolute finest in quality and durability.
Once we have the plans in place for how you want your deck to look, the next step is picking the type of materials to use. To days deck material market is full of choices that include both natural and man-made products.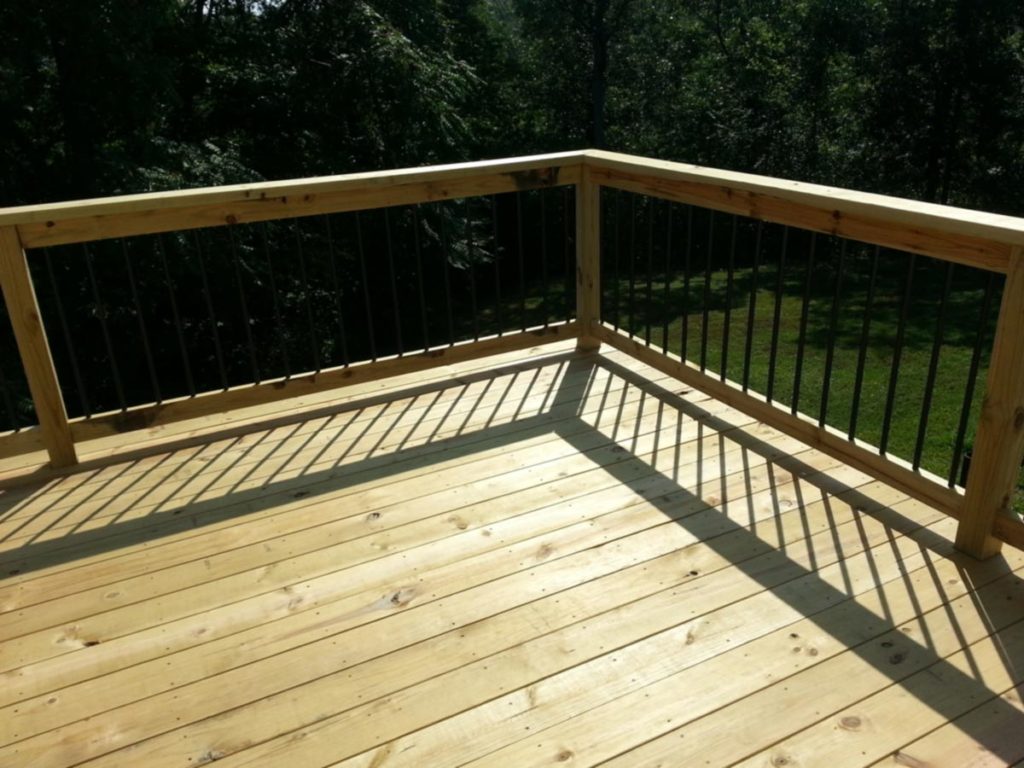 Treated Lumber Decking Material
Treated lumber is a natural wood product that is highly coveted for decking projects. Sometimes referred to as pressure treated lumber, this is natural wood that has had special chemicals applied to protect it from the elements. Once those chemicals are applied, the wood is put through a high-pressure process which forces those protective agents deep inside the wood giving it a durability that even the mightiest oak doesn't have.
With protective chemicals reaching to the very heart of the wood product, it becomes resistant to natural wood destroyers, even termites. This makes it a great choice not just for the flooring of the deck, but also for the posts and beams that are supporting it. With an added resistance to fungus, termites, and cracking, it is able to withstand deterioration, even when in contact with the ground.
With improvements in technology, it is now possible for most treated wood manufacturers to offer a lifetime warranty on their products. By penetrating the wood grain to the core, you are getting durability that was not available for natural wood in the past.
Treated Lumber Products Maintenance
Treated lumber decking products can begin to look worn over time. Water repellent loses its power causing fading in the wood. This is an aesthetic issue that can be remedied by applying a fresh coat of varnish or other water protectants. So long as you maintain the wood regularly, the integrity of it will never be compromised. This ensures a stable and sturdy deck for years.
Other Benefits of Treated Lumber
Treated wood is not just for decks. It works as a perfect construction material for porches, gazebos, railings and pool enclosures. Unlike other man-made materials, with pressure treated wood you can change the color or stain to suit your changing styles. This type of flexibility makes it the preferred choice for many homeowners who want the look, feel, and style that only real wood products can provide.
If you do choose pressure treated wood for your building project, the experts of Artistic Decks will make sure that it has been treated with the most advanced chemicals the industry has to offer. This includes copper containing chemicals which have been proven superior in providing the protective strength you want when building an outside structure.
St. Louis Decks
Start your deck off right with Artistic Decks. From a personalized design to fit your home and your needs to craftsmanship unmatched by any builder in St. Louis, Artistic Decks provides the best in the industry. This is achieved with only high-quality products and precise attention to every detail. Call us today at (314) 280-0821 to get started on building the deck of your dreams.