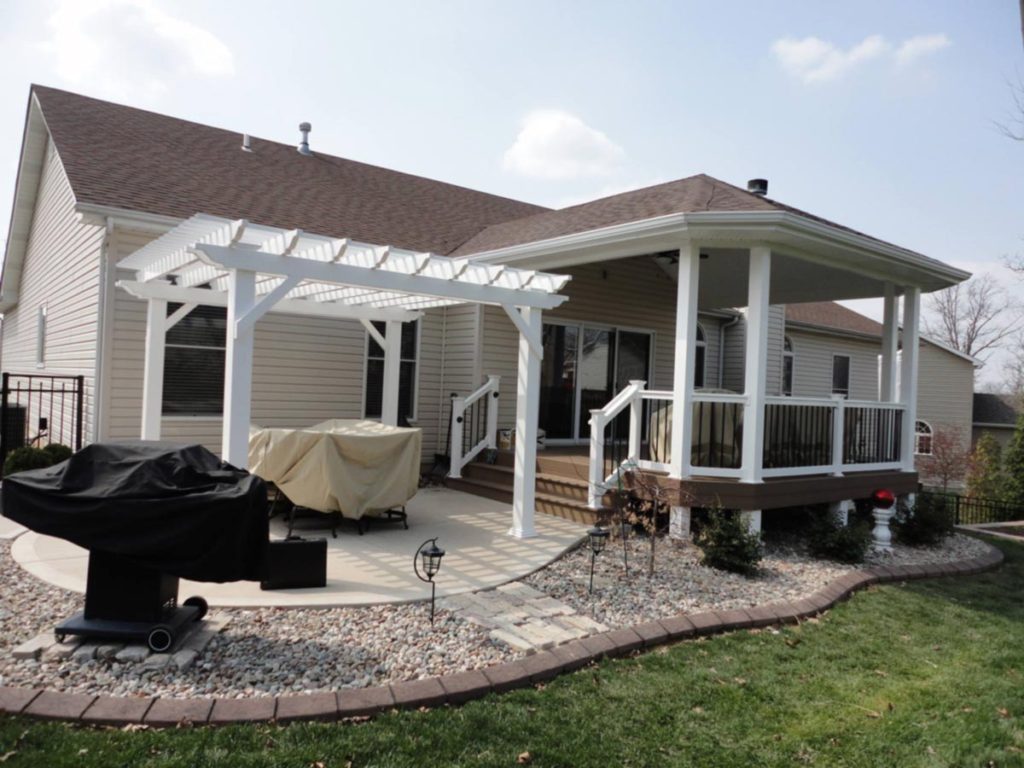 Our team can design and craft a beautiful pergola to add sophistication to your property.
In addition to top quality crafted decks, Artistic Decks extends our expertise to all of your outside structures. What better way to jazz up your yard than with an architecturally sound pergola. This personal touch to your St. Louis garden will add sophistication to your property as nothing else can.
A pergola starts with the right design plan for your yard. Artistic Decks will work with you to find a space large enough to support it, with the right amount of sunlight to feed your plants. Once your unique vine choice has taken hold, your pergola will provide a naturally shady area to relax in.
Artistic Decks can also construct smaller pergolas to cover a garden walkway. More sophisticated than a trellis, a walkway pergola makes a stroll through the yard feel like a garden paradise.
St. Louis Pergolas
The beauty of building a pergola is that you can choose architectural elements to make it unique. Designed to encourage vine growth, this can include elements like masonry columns and intricate lattice work. The finished product will be a retreat in your own yard, where you and your family can enjoy a warm Missouri day in cool comfort or walk freely through your garden protected from the sun.
If you are trying to find a way to add some punch to your home's landscaping, nothing accomplishes this quite like a pergola. Let Artistic Decks get started on turning what is already a lovely yard into a flowering masterpiece.
Call us today! – (314) 280-0821