At Artistic Decks we not only are able to construct a brand new structure for the outside of your home, but we are also experts at refinishing and repairing an existing one.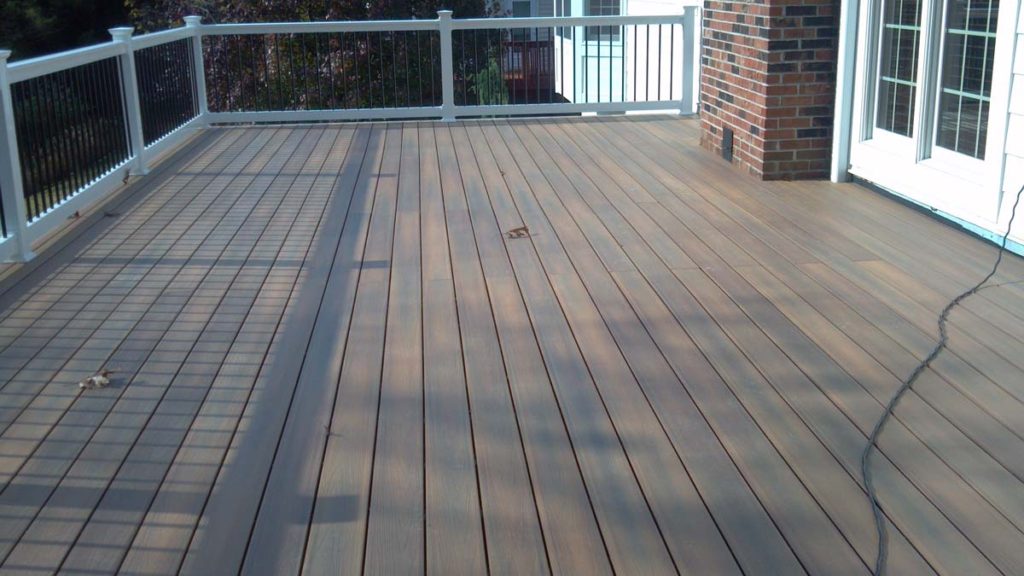 With our unmatched attention to detail and commitment to high quality, St. Louis homeowners can restore their existing deck to as good as new.
For many homeowners, the shape and style of an existing deck are perfect for their needs. Unfortunately, these ideal structures are being subjected to harsh weather elements that are slowly degrading the integrity of the deck materials.
Obvious Signs of Wear and Tear on Your Deck
Pickets and railings are especially vulnerable to overexposure to moisture and wood eating insects. Stress fractures are also a concern that needs to be inspected and repaired. Even rotting lumber can be repaired without the time and expense of entirely new construction. Let our expert crew come out and have a look at your deck to see what kind of repair options are suitable for your deck.
Badly damaged components, especially posts and planks will most likely need replacement. These affect the structure of the deck and could make it unsafe to use if excessive rot is evident. The new posts along with the ones that were not affected can then be covered with a vinyl wrap.
What is a Vinyl Wrap?
Composite vinyl wraps are made of sturdy materials that are resistant to weather and termite damage. They are used to give added protection to the wooden posts that provide your deck support. For replacing posts, a vinyl post sleeve will be slid onto the new wooden post before installation. This perfect fit ensures longevity for the wooden structure. Vinyl cladding or wrap will be used on the posts that do not need replacing. It is secured around the wood to maintain its integrity and structural strength.
Composite vinyl can be used for all of your outside buildings, including fences, porches, and gazebos. Coming in a variety of sizes, they will fit posts and rails of any diameter. They are also available in different colors to either match your existing deck or to add a stark contrast for a dramatic effect to your St. Louis home.
So long as the majority of your deck is still structurally sound, you can remedy the unsightly wear and tear it has endured with this innovative solution. Composite vinyl wrapping gives you a completely fresh look that is maintenance free and easy to keep clean.
Composite Deck Vinyl Wrap
Don't spend another season with a deck that you are not happy with. Artistic Decks has the expert knowledge you need to find the right solution to your aging structure. Call us and see for yourself how choosing a company with a reputation for excellence can provide you and your family with a beautiful, functional deck!
Call us today at (314) 280-0821!