Artistic Decks is the go-to building company when getting ready to build a beautiful deck onto your St. Louis home.
We start by helping you craft the perfect design and then construct that with precision attention to detail and the highest quality decking materials available on the market.
After the plans are complete it is time to choose the material that will be the base for the deck that you have been dreaming of. At Artistic Decks, we have the professional expertise to help you pick from the many materials available to you.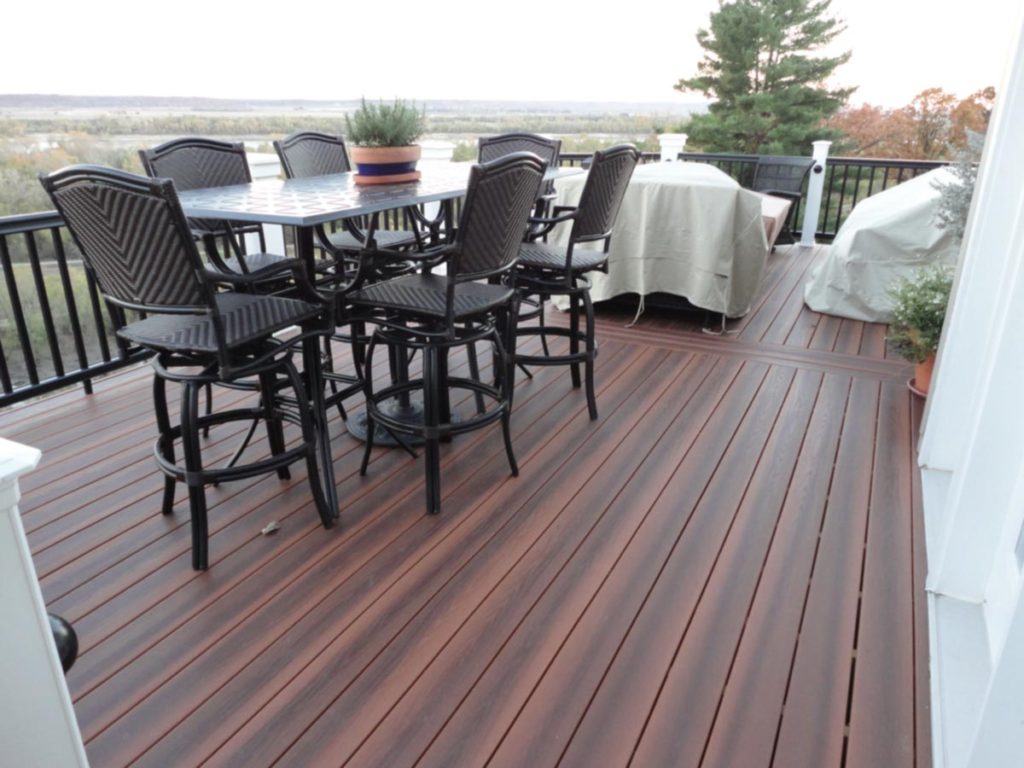 PVC Decking Material
With the harsh winters that St. Louis homes endure, an increasing number of homeowners are looking at PVC materials to turn their dream deck into a reality. Containing absolutely no organic compounds, PVC decking material provides longevity that out surpasses all others.
Composite Decking Material
A composite material is a combination of wood by-products and recycled plastic products. When you choose a composite deck you get a product that is resistant to wear and tear and stains. It also does not warp, rot, split or splinter. This makes for a deck that is virtually maintenance free. Other than washing it down on occasion, your outdoor deck is always ready for a barbecue.
Over the years, composite decking has improved in both realistic wood look and color availability. This allows you to create a natural looking deck in a color choice that blends perfectly with the exterior of your house. Even better, there is now fade-resistant composite decking for those areas which may get over-exposure to the sun.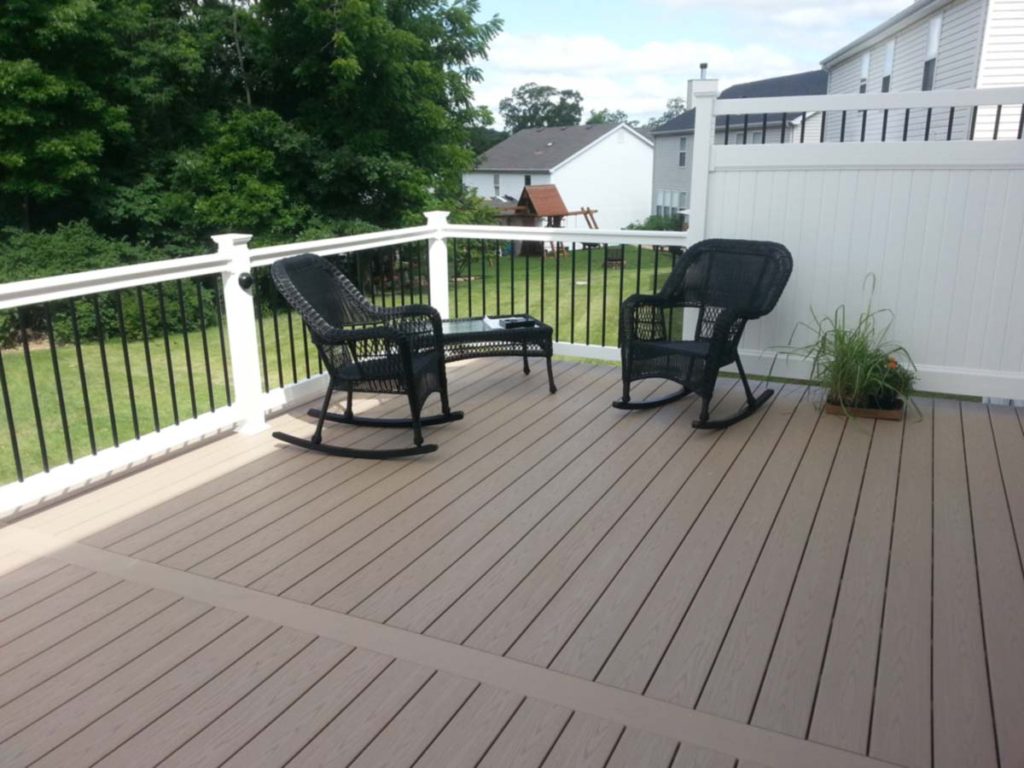 What is a Vinyl Wrap?
Composite vinyl wraps are made of sturdy materials that are resistant to weather and termite damage. They are used to give added protection to the wooden posts that provide your deck support. For replacing posts, a vinyl post sleeve will be slid onto the new wooden post before installation. This perfect fit ensures longevity for the wooden structure. Vinyl cladding or wrap will be used on the posts that do not need replacing. It is secured around the wood to maintain its integrity and structural strength.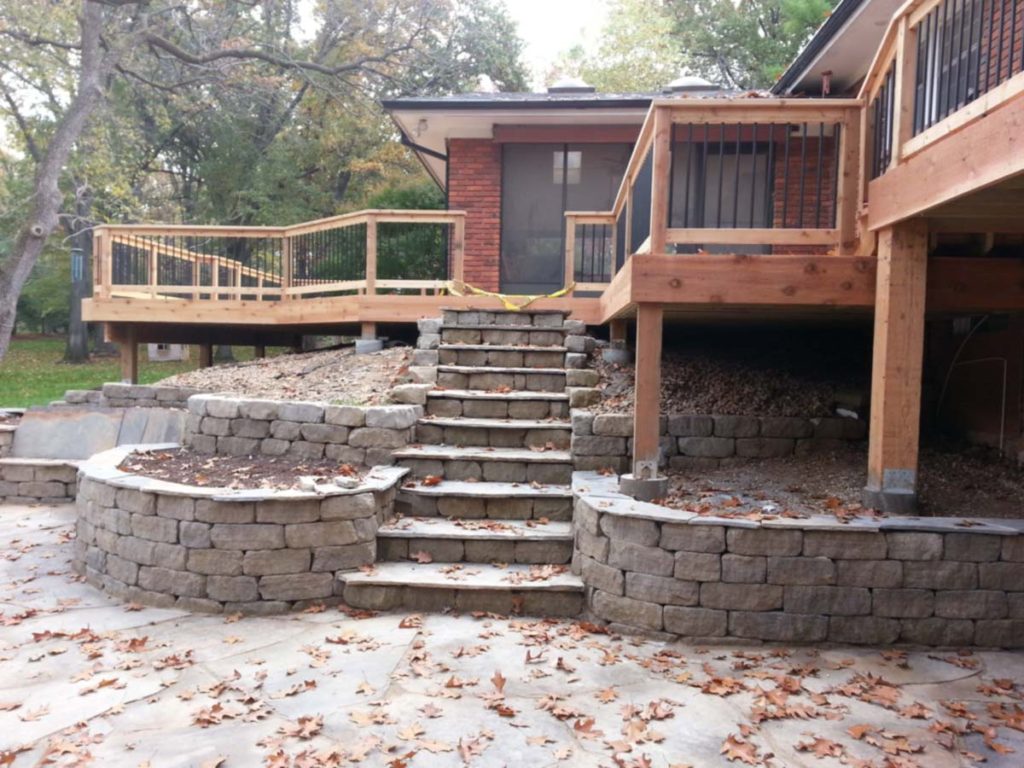 Western Cedar Decking Material
Western Cedar has become increasingly popular for St. Louis homeowners who are impressed not only by the way it looks but for its strength and durability. Western Cedar is a natural wood product. Its makeup makes it resistant to wood burrowing bugs and decay. The unique combination of oils within the wood provides protection that penetrates deep to the core. This gives the wood strength and flexibility that makes it ideal for outside structures.
All you need with Western Cedar decking is a protective coating to repel water. This varnish will increase its natural resilience to the elements plus add a shiny glow to your deck. Your outside space will be enhanced by the natural red beauty that only cedar can provide.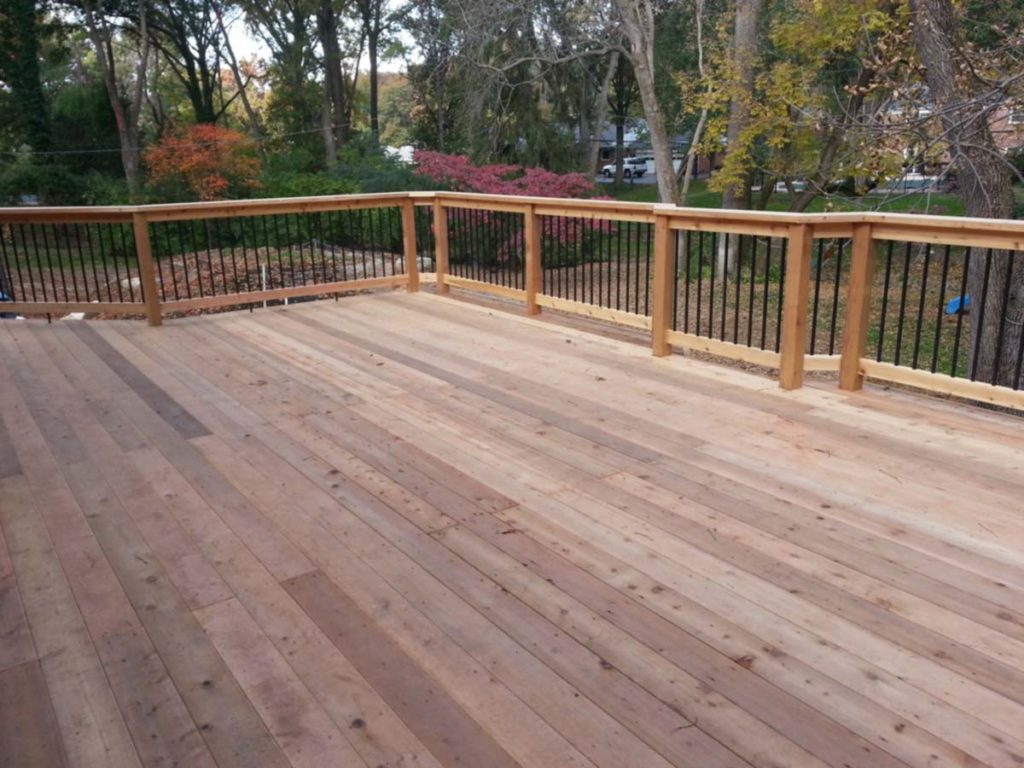 Treated Lumber Decking Material
Treated lumber is a natural wood product that is highly coveted for decking projects. Sometimes referred to as pressure treated lumber, this is natural wood that has had special chemicals applied to protect it from the elements. Once those chemicals are applied, the wood is put through a high-pressure process which forces those protective agents deep inside the wood giving it a durability that even the mightiest oak doesn't have.
With protective chemicals reaching to the very heart of the wood product, it becomes resistant to natural wood destroyers, even termites. This makes it a great choice not just for the flooring of the deck, but also for the posts and beams that are supporting it. With an added resistance to fungus, termites, and cracking, it is able to withstand deterioration, even when in contact with the ground.
With improvements in technology, it is now possible for most treated wood manufacturers to offer a lifetime warranty on their products. By penetrating the wood grain to the core, you are getting durability that was not available for natural wood in the past.
Call us today at (314) 280-0821!