Artistic Decks is committed to creating the absolute perfect outdoor space for your home.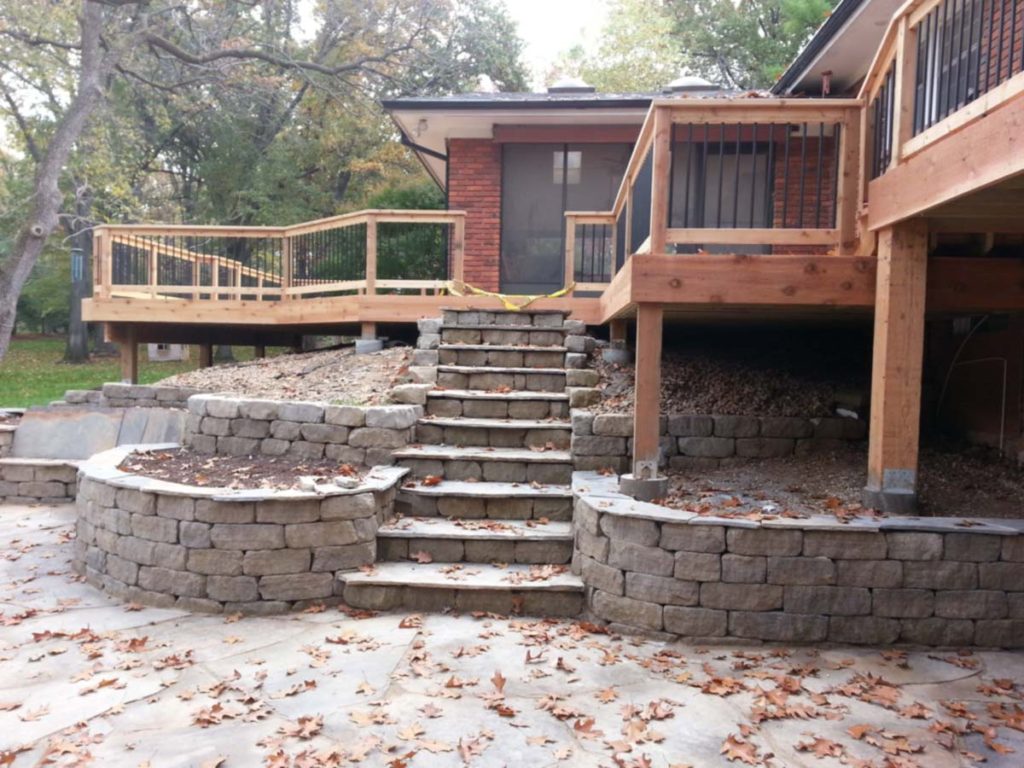 We achieve this again and again with our St. Louis clients by creating a personalized deck design, crafting it with precision detail, and working with only the highest quality deck materials available.
Once you have completed plans for your new deck, the next decision to be made is the type of decking material to choose. This decision is equally as important, if not more important, than a sound design and precise construction.
Western Cedar Decking Material
Western Cedar has become increasingly popular for St. Louis homeowners who are impressed not only by the way it looks but for its strength and durability. Western Cedar is a natural wood product. Its makeup makes it resistant to wood burrowing bugs and decay. The unique combination of oils within the wood provides protection that penetrates deep to the core. These give the wood strength and flexibility that makes it ideal for outside structures.
All you need with Western Cedar decking is a protective coating to repel water. This varnish will increase its natural resilience to the elements plus add a shiny glow to your deck. Your outside space will be enhanced by the natural red beauty that only cedar can provide.
Other Benefits of Western Cedar
A growing concern with St. Louis residents is the environmental friendliness of the products that they use. There is no need to worry about the environmentally damaging effects of cedar decking products. Being a natural product, Western Cedar beats composite decking products in sustainably hand over fist. It even works at reducing those greenhouse gases from our breathing air. Plus with replanting systems in place, there is no reason to concern about your deck depleting forests.
Western cedar is also ideal for other outside structures like fences, porches and even gazebos. It always lies flat and straight when putting in place, allowing your Artistic Decks experts to create the clean lines you want in all of your outdoor relaxation spaces. With this type of ease in use, you can create unique designs for your project that may not be achievable with other deck materials.
St. Louis Cedar Decks
Of course, not all cedar grows the same. When choosing the natural wood for your project, Artistic Decks will make sure that it is of superior quality. This means checking the grain to ensure that it is resistant to any warping, twisting or cracking. With a home project such as a deck, you always want the highest quality materials.
The first step towards the perfect deck is a call to the experts at Artistic Decks. From there you will have the help you need to create a personalized deck designed just for your home. Next is the precision craftsmanship you want with a building product that is superior above all others. The end result is going to be an outside relaxation spot that is architecturally and aesthetically superior to any other on the block.
Call Artistic Decks today at (314) 280-0821